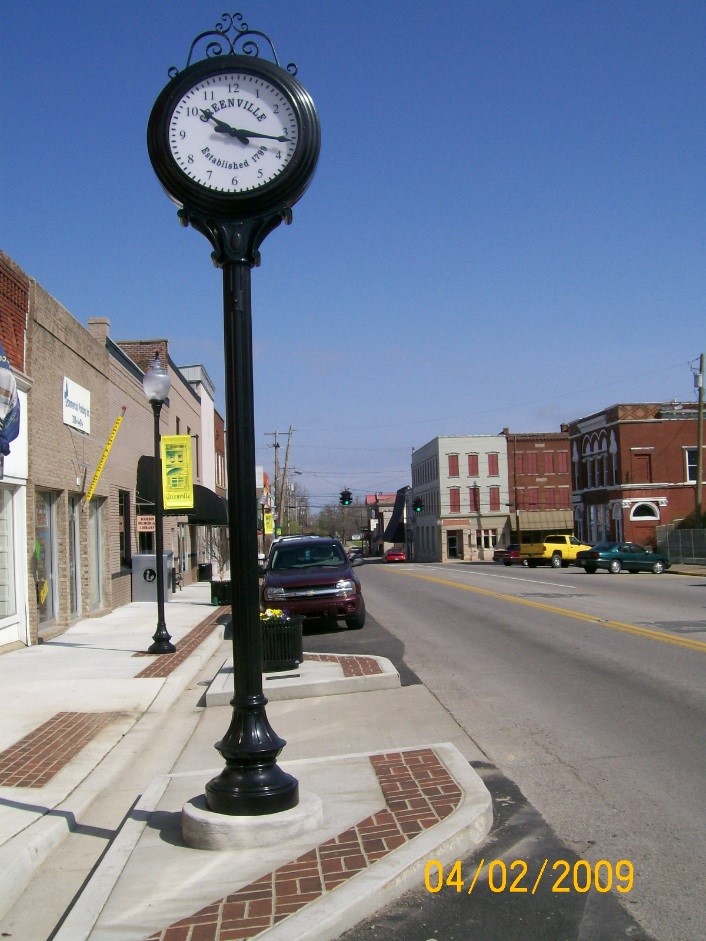 PROJECT: Greenville Streetscape Phase 1
OWNER: City of Greenville, KY
COMPLETION DATE: 2008 & 2010
COMMENTS: RJA has completed design and construction inspection of the project involving the replacement of the sidewalks, historic street lighting, storm sewer and ADA crosswalks and ramps in downtown Greenville. RJA was responsible for the survey, utility relocation, design, new traffic signals, concrete testing, permits and construction management for this project. A traffic signal project was completed in May 2010 using historic traffic poles to match the street lights and town clock.