Madisonville S Main Sewer Interceptor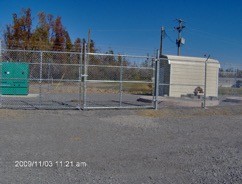 PROJECT: Madisonville South Main Street Sewer Interceptor, Phases 1A.1, 1A.2, 1B
OWNER: City of Madisonville, KY        
COMPLETION DATE: 2011
COMMENTS: Planning, Design, Permitting, and Construction Inspection of the Madisonville South Main Street Sewer Interceptor Project. This project includes one 1,000 GPM triplex lift station, 3,900 feet of force main, 46,907 feet of 8 to 12 inch gravity sewer, and 42,000 feet of 4 inch service line.
The project scope was to remove approximately 400 homes from either septic system, discharging into the abandon mine works or obsolete package treatment plants.  RJA performed all engineering including permits, pipe routing and sizing, surveying, obtaining easements, design and construction inspection. RJA overcame many unique issues including making a directional bore to a restroom in the middle of a furniture store without having to close the business.
This was one of the largest single residential sewer projects in Madisonville's history and was completed on time and within budget.