Crofton Sidewalk, Storm Water & Street Improvements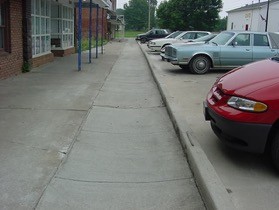 PROJECT: Crofton – Sidewalk, Storm Water and Street Improvements
OWNER: City of Crofton, Kentucky
COMPLETION DATE: 2002
COMMENTS: The design consisted of the removal of existing curb and sidewalk and the installation of new storm sewer and curbing along the business section of downtown Crofton. This project was highlighted because of the desire to maintain business operation while directing drainage away from the front of the businesses. This aspect was further complicated by the relatively flat area and the need not to disturb the elevation of the existing sidewalks and parking areas.